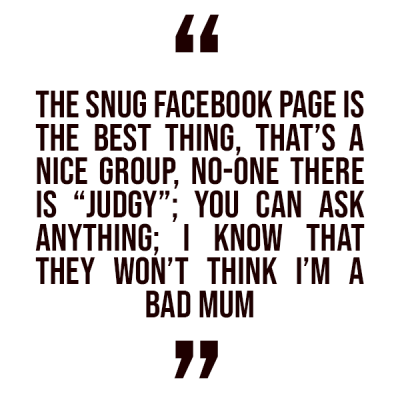 The SNUGBUGS online Facebook group is a hive of Neonatal activity. From welcoming new parents with babies in hospital, to celebrating special birthdays and milestones. SNUGBUGS is there to keep you connected and supported during and after your time in neonatal care.
With a dedicated group of parent volunteers manning the fort Monday-Friday 9.00-5.00pm the neonatal conversation just flows and you can relax knowing that if you reach out for support someone will be with you in no time at all.
At SNUG we firmly believe that everyone has something to bring to the conversation, but if you are more of a silent reader then that's okay too. Sometimes just seeing how others are coping with day to day life can provide us with relatable experiences that can help us understand where we are at with processing our own neonatal journeys.
Deciding when to join the online support groups is an individual choice, some parents hop right on when their baby is still in hospital, but others prefer to wait until after they come home. Whenever the time is right for you, the SNUGBUGS community will look forward to hearing from you.
Unsure whether SNUGBUGS is right for you, why not talk it through with a SNUG coordinator?
Either drop a friend request or message to Amy SNUG on Facebook or pop her an email at amy.tumber@snugonline.org